Why do I need to give AAD application Authorization? How to get it done?
AAD Application-level Authorization is needed to:
Sync users' profile information from AAD to User Management settings

Users' Full Name
Email Address
Position and Department
Reporting Manager

Eliminate the need to add and modify existing users manually. As "Sync teams user" would be available in the User Management
Display the user's avatar in the Attendance dashboard. Making it easier for the team to know each member's attendance status.
---

1) Starting
From the AAD authorization tab click > Authorize AAD
2) Picking an account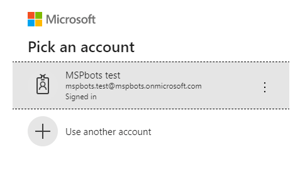 After clicking the Authorize AAD option, this will direct you to a different window. Choose the AAD account which you want to use and sign in with the correct details. If you are not an AAD admin, let your admin use their account to finish this step.
3) Successful authorization
After Successfully doing this process you will get a prompt if the authorization was successful. If you have any problems with this step use your organization's admin account or reach out to us.