Here are the steps on how to connect your QuickBooks On-Premise data to MSPbots
Log in to your QuickBooks Server
Open the Company QuickBooks file and make sure it stays open.
Log in to https://app.mspbots.ai/Integrations





Download the QuickBooks Web Connector File

Copy the Token code, update the path, then save it.

Note: Take note of the password as it will be needed later.
Note:The path of the platform comes from the file path of QuickBooks on the server.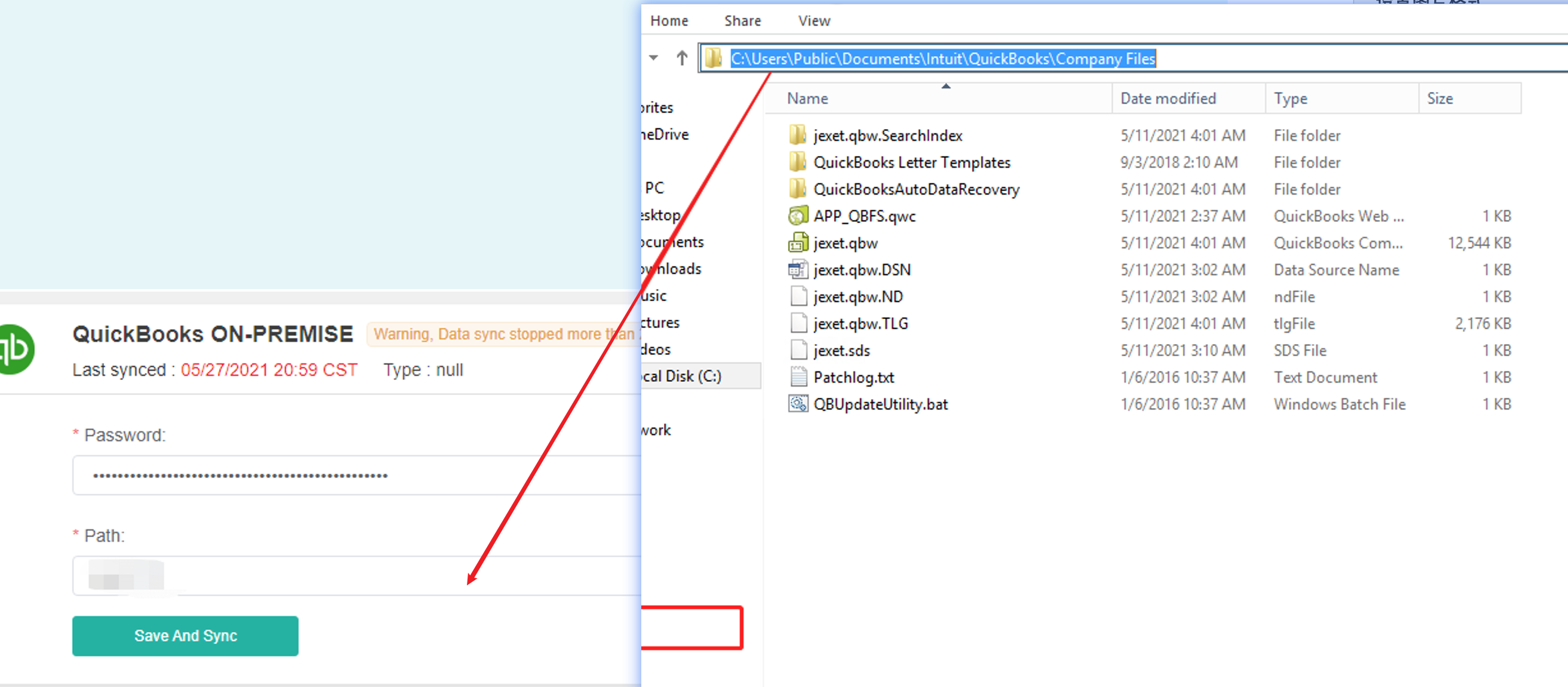 6. Double click the QWC file, it should open the QuickBooks Web Connector Application. Otherwise, download it from the MSPbots screen.
Install QuickBooks Web Connector and start QuickBooks

Start QuickBooks and QuickBooks Web Connector

Click 'Add an Application' and choose the file you got from step 4. Click OK in the Authorize New Web Service popup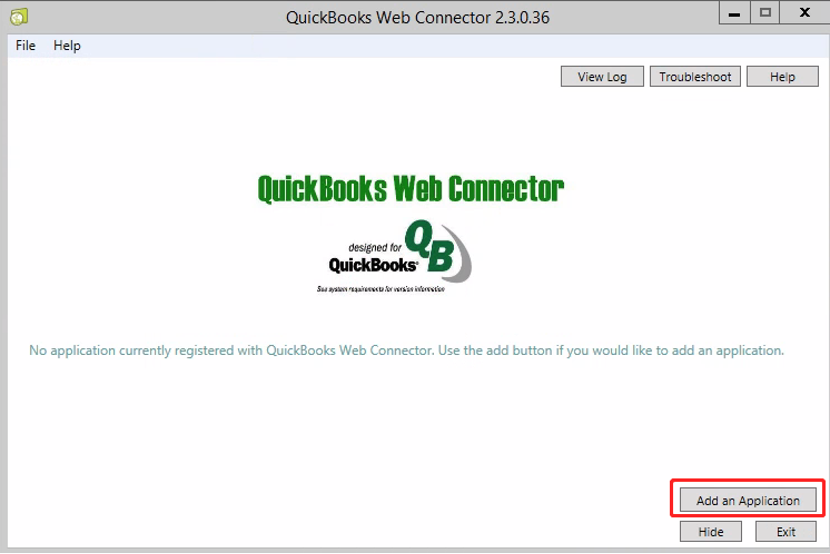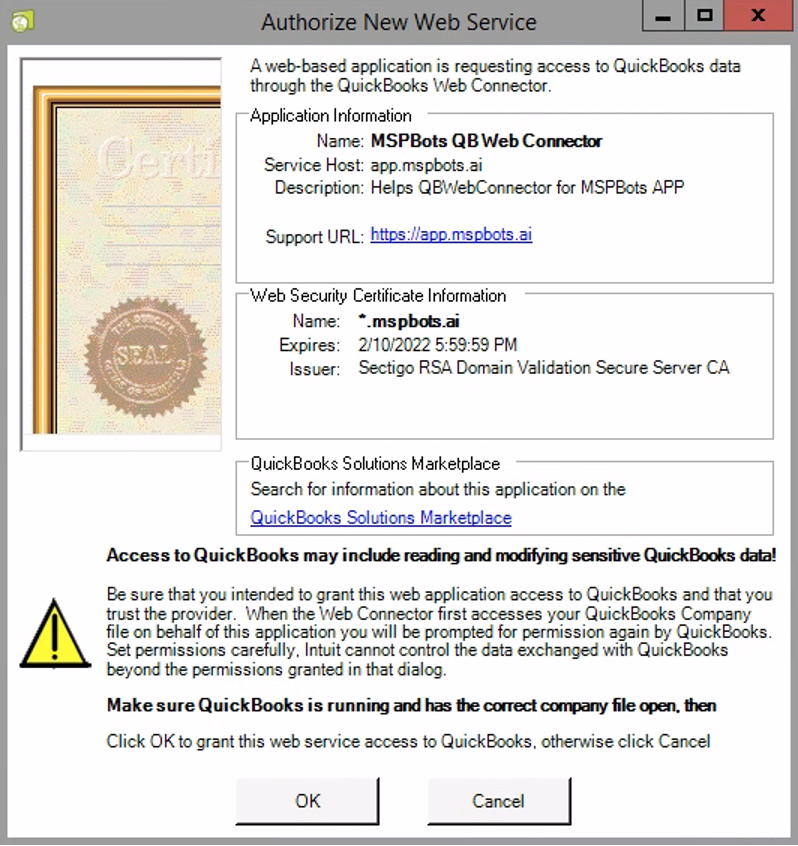 Enter Password

Input the password generated from Step 5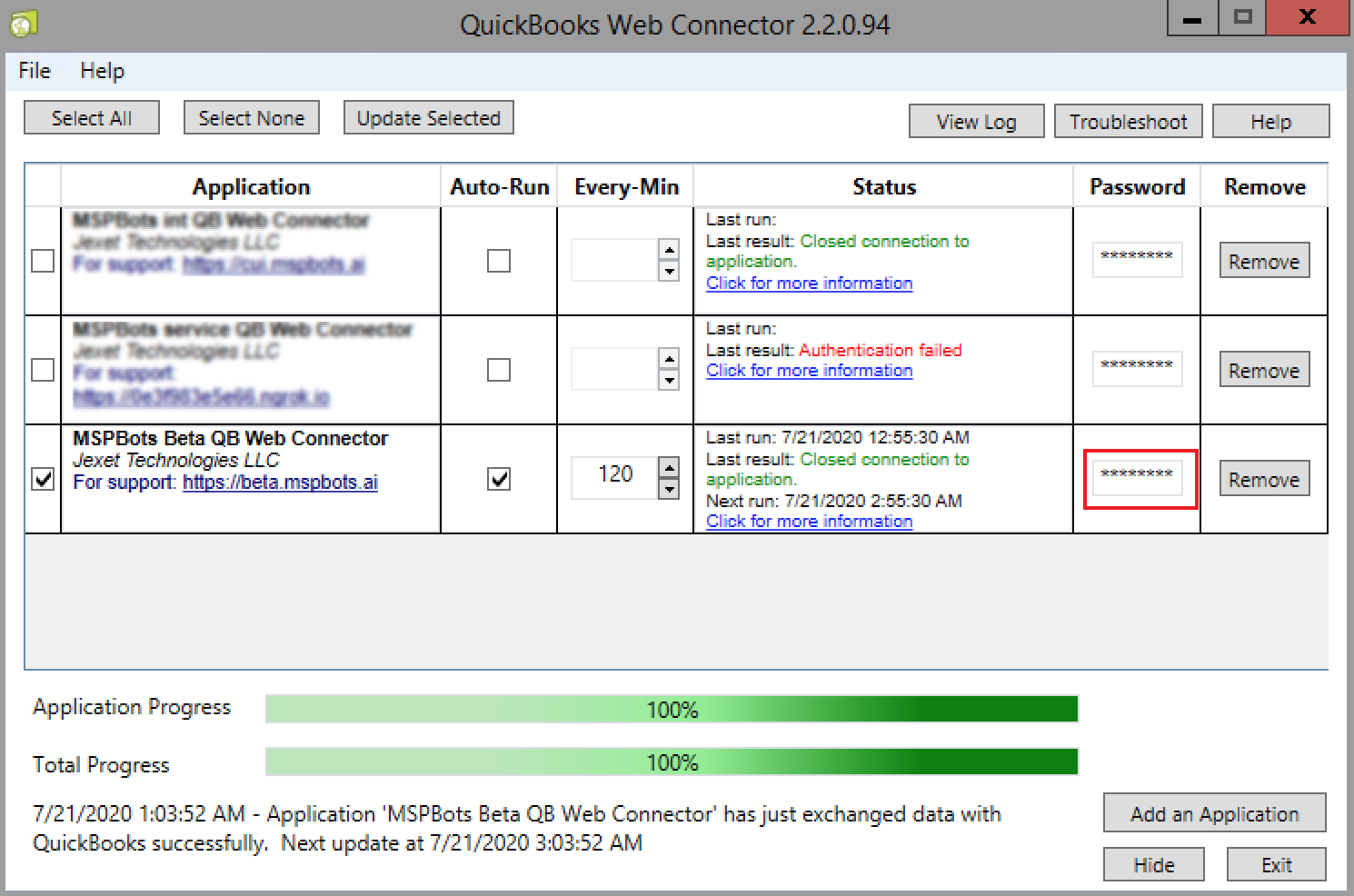 Sync data to MSPBots

Select application added, and click 'Update Selected' to do a manual sync. You can also check 'autorun' and set up autorun interval in 'Every-Min'
It takes about 10-15 minutes to sync up the data. You can close the windows once the progress bar reaches 100%.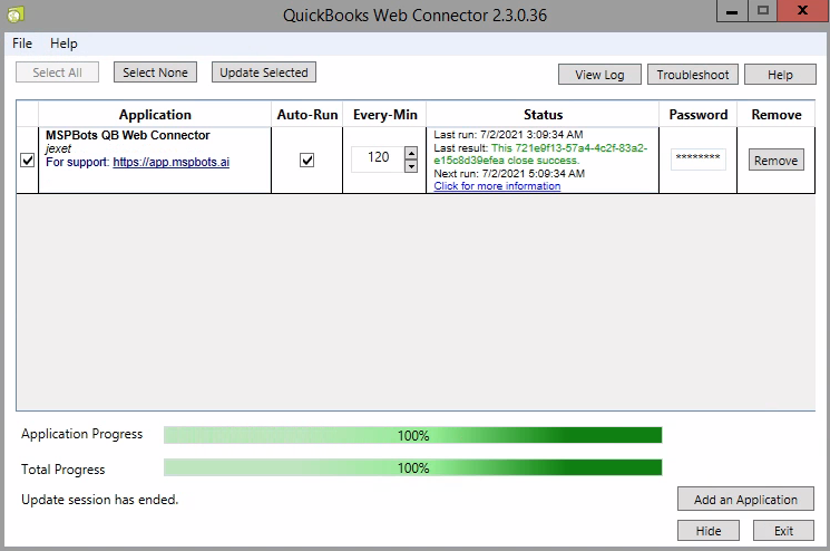 Synching data may require QuickBooks running.