You're now ready to install the official MSPbots App! This guide will show you how the installation process works on teams and how you can solve issues if you run into any.
1) How do I install the MSPbots app in Teams?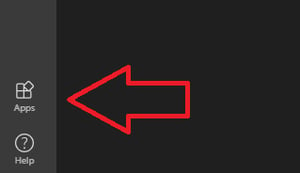 If you haven't installed teams yet you can download it from https://www.
microsoft.com/en/microsoft-365/microsoft-teams/downloa
After opening Teams, navigate to the lower left of your interface and click > Apps.

From there, teams will open the app selection and you can either search for it or click it if it pops up. Make sure you are using our MSPbots app and not the MSPBotsINT version.
From there, click > add. After this it should automatically allow you to use the bot afterwards.

2) Why do I need to install Teams?
The teams app will let you integrate MSPbots within the app and use many of its features. Teams is also needed so you can install MSPbots from the Microsoft app selection.
If you are having issues with the MSPbots app in Teams, reach out to our support team.